Madison Area YMCA
About the Madison Area YMCA
The Madison Area YMCA staff and volunteers work in an ongoing partnership to build a healthier, stronger community for children and adults of all ages.
Through our philanthropic, early childhood education, wellness and youth development programs, we build community and work to assure that Y programs and services are available to everyone regardless of their economic circumstances.
We operate with three core priorities:
Youth Development, providing care and education for infants and preschoolers;  and development for school-age children and teens through sports, athletics and leadership programs.
Healthy Living, providing classes and programs to promote health and overall wellbeing.
Social Responsibility, engaging the community in activities such as child protection education and philanthropic fundraising to assure broad access to Y programs and services.
As a nonprofit 501(c)(3) charitable organization, the Y operates with a volunteer Board of Directors that, with the president & CEO, provides overall leadership and carries the fiduciary responsibility of the organization.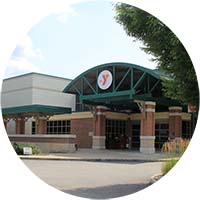 The Family Center
The Family Center of the Madison Area YMCA features an indoor pool, fitness center, gymnastics center, gymnasium, cycle room, teen center, playing fields, and Kids Central's indoor playground. The Studio is used for small group classes and is also the home of MVe chair Pilates classes. Specialty programs in swimming, sports, gymnastics, art, music, dance and fitness are offered for all ages and abilities. The Family Center is also home to the nationally ranked Madison Area YMCA Rosettes Gymnastics Team and the Madison Area YMCA Mariners Swim Team. Programs for seniors include specialized exercise classes and senior lap swimming. A teen center is open afternoons and Friday nights for teens to socialize in a chaperoned environment.
The Family Center is located in Morris County, New Jersey at 111 Kings Road, Madison.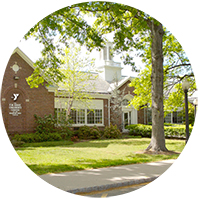 F.M. Kirby Children's Center
The F.M. Kirby Children's Center of the Madison Area YMCA is the largest high-quality, full-service early childhood education provider in Morris County. We are a three star Grow NJ Kids rated school and were awarded a Golden Acorn Award for Excellence from Preschool Advantage this year. Our educational and engaging curriculum creates a stress-free learning environment in a social setting. With full-time and part-time programs for infants, toddlers, preschoolers, and school-age children, and specialty programs like Talking Tots, students grow with us as we guide them through every age and every stage of childhood. Individualized learning plans for every child and an emphasis on social skills create happy students with a love of learning for years to come. With ongoing enrollment, families can enroll in Kirby any time of the year. Teacher longevity, child-centered curriculum, STEM programming at every age, a YMCA membership, and a sprawling campus, complete with five playgrounds, away from busy streets make Kirby an ideal location for early childhood education.
As a former elementary school, the Kirby Center facility is specifically designed for children. Located on almost 3 acres of property, the Center has a full-size gym, full kitchen that serves snacks and meals developed by a staff nutritionist, and five state-of-the-art playgrounds to serve all age groups.
The F.M. Kirby Children's Center is a member of the New Jersey YMCA State Alliance and a participating partner in the Horizon Foundation for New Jersey's Healthy U program which teaches children the importance of physical activity and healthful nutrition. Financial assistance may be available for eligible families.
For more information, click here, or contact Karé Matrisciano, Executive Director of the F.M. Kirby Children's Center of the Madison Area YMCA at 973-377-4945.
Project Community Pride
Project Community Pride of the Madison Area YMCA is an important extension of youth development services for children, teens and their families throughout the Madison Area YMCA's service area that was made possible through the collaboration of community leaders and a new partnership with the municipalities and School Districts of the Chathams, Florham Park and Madison. The partnership signifies a major step forward in furthering the Y's commitment to youth development.
For more information about Project Community Pride of the Madison Area YMCA, click here or call 973-593-8450.
Contact Information
111 Kings Road, Madison, NJ, USA
Contact Listings Owner Form